New and Used Textile Machinery

For more than 30 years C.T.E. International, Inc. has represented dependability and quality in the textile industry. Interactions with various manufacturing operations allow CTE to buy and sell top-grade new and used textile machinery. Call or email us with your machinery needs or to assist you with appraisals, liquidations, or the disposal of surplus machinery.

Our world-wide contacts provide us the opportunity to buy and sell equipment all over the world of Dyeing, Finishing, Drying, Calenders, Nappers, Inspection, Extractors, Laboratory, Weaving and Material Handling Equipment.
TAKE A LOOK AT OUR PRESENT INVENTORY LIST
(Please view both this list below and the Categories below also
as they are not the same and you will need to view both
to see our entire list of machinery available)

If you would like to view our most recent inventory listing click here.
If you have trouble opening the word document above, email us and we can send it to you.
info@cteinternational.com
CLICK THIS LINK BELOW TO SEE OUR NEW PLANT JUST ACQUIRED OF WIDE MACHINERY
NEW WIDE EQUIPMENT AVAILABLE
(EMAIL US FOR PHOTOS OF ANY OF THIS EQUIPMENT AND A QUOTE)
* Also click the individual categories listed here below
---

Note: We buy and sell equipment daily so these list change often
if you don't see what you are looking for give us a call!
Click below on the type of Equipment to view Inventory by Category
(NOTE Some of this equipment may be SOLD and no longer available)
---
PLEASE NOTE OUR WEB SITE IS UNDER CONSTRUCTION WE ARE UPDATING IT WITH A COMPLETE MAKEOVER AND ADDING OUR MOST UP TO DATE INVENTORY PLEASE BE PATIENT WHILE WE UPDATE THIS.
EMAIL US ANY OF YOUR EQUIPMENT NEEDS



Click here to E-Mail us at info@cteinternational.com
---

CTE INTERNATIONAL, INC.
P.O. Box 3445
Spartanburg SC 29304
Tel: (864) 579-7760 Fax: (864) 579-7765
E-Mail: info@cteinternational.com

Physical Location:
12319 Greenville Hwy.
Lyman, SC 29365



Click here to E-Mail us at info@cteinternational.com
Home || Dyeing || Finishing || Dryers and Dry Cans || Calenders || Nappers-Shears
Inspection-Batching || Extractors|| Printing || Laboratory || Weaving || Miscellaneous || Trucks
---
Antique cars available
Take a look at our Vintage Cars we have available for sale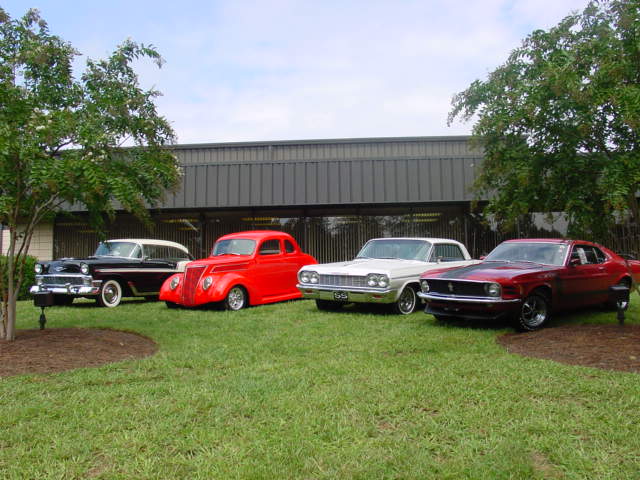 Click the link above or go visit the web site at: http://www.vintagecarsandsuch.com/
If you don't see what you are looking for on our site, call us we can help you find it.
---
---
© 05/01/1998 C.T.E., International, Inc.
If you have any trouble viewing any of our pages please e-mail the webmaster